Telephone:
041 101 1026
|
Business What's App:
+27 79 396 2148


IBTS Africa (Pty) Ltd 1st Floor Harbourview Building,
Oakworth Road, Humerail, Port Elizabeth, RSA, 6001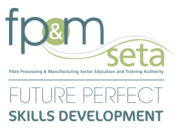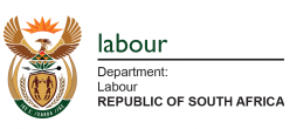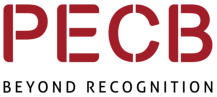 Leading provider of Occupational Risk Management
Services instrumental to the reduction of injury
and fatality rates.
IBTS Africa is a multidimensional company
and a leading provider of Occupational Risk
Management Services instrumental to the
reduction of injury and fatality rates in
companies across all spectrum's of industry
in South Africa. IBTS Africa's success is due to
their hands-on approach, high flexibility and
providing services and support products that
are tailor-made according to each client's
specific needs and risk profiles.
IBTS Africa was established in 2019 with a
primary focus on providing Occupational
Health and Safety related services and
products, based on client requirements
through consultancy and mentorship
programmes.
IBTS Africa boasts with highly qualified
Health and Safety Professionals covering all
industry sectors. The establishment of this
dynamic professional consulting group is
aligned with the increasing demand for
relevant expertise at affordable prices.
Through an integrated approach of
consulting, training, auditing and various
support products and services, IBTS Africa
has proven the results of mitigating Health,
Safety and Environmental (HSE) exposures in
high risk environments. Our mainstay is in
designing and implementing new,
customized, efficient, and cost-effective
methods of occupational health and safety
for our clients.
About Us
Infinite Business and Training
Solutions Africa
To provide quality business and training
solutions that encompass a wide scope of
products and services, covering all job
functions and industries. We do this by
assisting our clients with skills development
& training programs, enhancing their
employee wellness programs, as well as
ensuring that health and safety compliance
mandates are met.
To be known as the premier business and
training solutions partner within our field of
expertise, through delivering professional
services and products to our clients,
enriching the lives of their employees
through education, adding the utmost in
value-added services to our client's and their
operations.

Integrity – "by always doing the right
thing"

Passion – "driving us to make the
impossible possible"

Resilience – "knowing that we are the
only ones who have the power and the
responsibility to pick ourselves up and
recover quickly from difficult times"

Respect & Trust – "adopting a work ethic
that respects, trusts and honours the
needs of our customers, business
partners & employees"

Perseverance – "digging deep and
pushing through despite difficult times
or circumstances"

Innovation – "continually improving and
innovating, making us the leading and
preferred business & training solutions
partner in the industry"

Relationships & Service – "forging
unbreakable relationships with our
customers and business partners by
providing them with service excellence"

Giving Back – "we share our successes by
supporting and giving back to our
community, our customers, our team
members and business partners"

Provide – unit-standard aligned training,
development and learning opportunities
where applicable to service our clients
requirements to satisfy their operational
needs.

Ensure – our facilitators are SME's in
their respective fields and accredited
with the relevant SETA's for training as
required.

Develop – a quality and performance
management system to ensure
measurement and continual
improvements of our services.

Offer – other services and products from
our brand-associated partners that will
conform to the same standards and
quality only if that service can't be
provided directly by us.
IBTS Africa - Your Business and
Solutions Partner